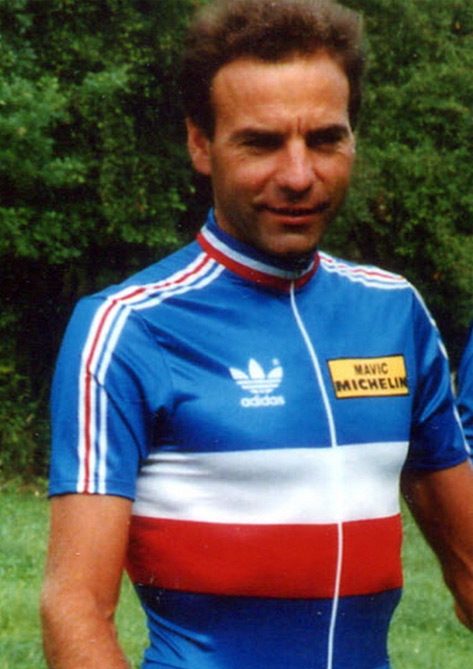 When it all began
It all started about 30 years ago when Patrice Cordebar, the founder of BelSeva was training with a friend for a cycle race in the rural Lorraine roads. Inspired by the natural beauty of the territory that surrounded them, he told his friend that he wanted to plant trees in his land for his children and his grandchildren to enjoy in the future. Being an arborist, Patrice's friend suggested that the soil in his land was better suited for birch trees and so a forest of birch trees was planted.
While the trees in the forest grew, Patrice continued with his career in sport. He participated in the world championship Triathlon in Nice and he founded the Meuse Triathlon Club. Patrice loved sport and helping others; in fact he used his biking skills to help a friend who had lost his eye sight in a tragic accident and he did so through tandem biking.
They quickly started competing professionally and started winning local races. A few years later they even competed internationally representing France during the Barcelona Paralympic Games in 1992 (http://www.paralympic.org/cycling) and at the Moscow World Championship.
Patrice and his friend became very well known and were invited to charity events such as the French Telethon ; they regularly participated to these events and raised funds for muscular dystrophy.  To raise more funds for charity they even went on to cycle from Tower Bridge in London to the Eiffel Tower in Paris via the Channel tunnel.
Today
30 years later, and after a career in sport, Patrice, his friends and family started to consume the sap to enjoy its health benefits.
People around us really liked it too – the demand was growing and after a lot of work on the preservation process, Patrice started to export for people around the world to enjoy it like we have for years.
BelSeva was born!
Today we are proud to continue this tradition of drinking birch water that people in rural Europe have been enjoying for centuries after the winter – only now you can enjoy it all year round!